Home
Tour of Bradwell- There are 2 different routes but both are tough- Be warned
The Challenge
Checkpoint sites will be identified by red & white orienteering "kites" fastened to an obvious feature to which a timing box will be attached. . With your timing chip "DIB" in the TIMINIG box at the start, finish, all checkpoints visited and at the DOWNLOAD BOX at the end.
At registration you will be provided with a full route description and there will be maps on display with the full route marked; failure to follow the prescribed route in full will result in disqualification. For safety and event monitoring purposes, some of the checkpoints will be manned.
Long tour route map: LTB route (small).pdf (457.33 KB);
Bamford Alternative Loop (Bamford Clough is closed)
Half tour route map: HTB route PB Sm.pdf (576.36 KB)
Long Tour Route Description: LTB Route; Half Tour Route Description: HTB Route
The Start/Finish
Registration opens at 7.30am and closes 30 minutes before your start time.
Massed start at 9.00am for the Long Tour
Massed start at 9.30am for the Half tour
The Long finish closes at 7.00pm prompt. PLEASE DO NOT START without (a) registering and (b) passing the start official and "dibbing" in the start timing box. Checkpoint closing times will be detailed on the route description sheets.
******The Golden Rule - if you are unable to complete the event you MUST either (a) telephone the organisers or (b) report to the finish with your dibber to save a mountain rescue search party being sent out. A central telephone number will be detailed on your route description******
The postcode for registration is S33 9ST although you will probably find it on Sat Nav better with the postcode for the Samuel Fox S33 9JT.
Car parking will be either on the pavilion field or in a field adjacent to the the Samuel Fox.
There are 4 pubs in the village and many others in the surrounding villages. The Samuel Fox has excellent food but fills up early so book a table if you want to eat there 01433 621562. The other pubs are cheaper alternatives and usually don't need booking. Just ask anyone one helping for advice as to where to go and eat. The chip shop is also always popular.
If you want to swap from the Long to the Half Tour, for example, this can be done simply on the morning at registration.
It is the village's open Garden Day between 10am and 5pm so if you finish early or have a friend or helper who would like to have a good look around some hidden secrets. Tickets on sale outside the Post Office
Tel: 07950609984 Email: This email address is being protected from spambots. You need JavaScript enabled to view it. For on-line entries: Go to the Fabian 4 website
The Tour of Bradwell- Overview
The Winter Half Tour of Bradwell
Saturday Feb 10th 2018 10am. Go to the new website for more details
The route is much the same with some tweaks to improve the control positions and a new route of Lose Hill. The Bamford road crossing has also been improved with an un timed section.

The Long Tour of Bradwell
Saturday 11th August 2018 9.00 am Start
A 33mile 6300' ultra trail/fell run in the Peak District

Challenging routes in the Dark & White Peak which visit Bradwell Moor, Hollins Cross, Kinder Scout, Lose Hill, Win Hill Woods, Stanage Edge, Burbage and the Abney Valley
The Summer Half Tour of Bradwell
Saturday 11th August 2018, 9.30 am Start
A 16mile 3000' trail/fell run in the Peak District

Challenging routes in the Dark & White Peak which visit Bradwell Moor, Hollins Cross, Lose Hill and Win Hill Woods
Both are:
Tel: 07950609984 Email: This email address is being protected from spambots. You need JavaScript enabled to view it. For on-line entries: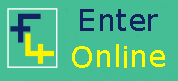 Postal entries: Download a PDF for postal entries here
Follow us on Facebook
Follow Bradda Dads on Facebook
Tour of Bradwell- Entry fees
The 2018 Entry Fees are below.
Entry costs increase closer to the event

| | |
| --- | --- |
| Long Tour | Half Tour |
| £15 before June | £13 before June |
| £18 in June | £16 in June |
| £21 in July | £19 in July |
| £23 EOD | £21 EOD |
Entries open on 12th February 2018
The increase in price for 2018 will allow us to make a larger financial contribution to the Peak Park and will include (for 2018 entry) a new map showing the revised Long Tour route from Druid's Stone to Hope via Hope Cross and a revised Half Tour map showing new CP positions.
You must be 18 or over to take part plus be capable of naviagting safely on your own. In the latter parts of the races runners are very spread out and you cannot rely on following anyone
The closing date for entries is 07/08/18. There may be a number of entries available on the day - you MUST contact the Information Line first (see number / email address at the foot of the page).
The money will go to good causes in the village.
The organisers reserve the right to cancel the event and return entry fees if minimum numbers not reached. No refund of entry fees allowed. If you have a medical condition (e.g. asthma etc) please ensure you take appropriate medication with you on the event.
Please Note: These events are long and require the runner to be self sufficient. It is not a group run where you can follow the pack. If you are not able to be self sufficient, or your navigation skills are poor, you should not enter
Contact Tel: 07950609984 Email: This email address is being protected from spambots. You need JavaScript enabled to view it.
The Tour of Bradwell |Results & equipment
Results
Event results will be up on this website after the race.
Required Equipement List
As some of this event traverses high/exposed moorland terrain you MUST wear/carry the following items:
Fell running/ Trails shoes that in the organisers opinion are fully suitable for the type of rough terrain that will be encountered

Waterproof cagoule/jacket (with taped seams)

Waterproof over trousers

Hat

Gloves

Compass (preferably a Silva type)

Whistle

Map (Your own or buy one when you enter and collect it on the morning)

A set of walk directions (supplied on the day)

A RaceTek dibber (you can hire one when you enter or bring your own)

A sufficient supply of liquid and food to see you through the event- there will be 4 water stations on the route but you will need to supplement this
In the event of hot weather bring sun hat, sun cream and plenty of fluids! PLEASE DO NOT SKIMP ON EQUIPMENT - IT IS NOT WORTH IT!!.
Marshals will disqualify anyone who in their opinion does not meet the above equipment criteria.
******NOTE – this applies to ALL competitors. The FRA rules now state that these items are obligatory for races of this length- Even if it is hot*****
Water, orange juice and biscuits will be available at some of the checkpoints; tea, coffee and savoury biscuits at the finish. There are plenty of pubs/cafes in Bradwell and nearby in Hope & Castleton for additional post event re-fuelling!